SC Brokers
SC Brokers is committed to providing our clients with the best finance and insurance products on the market. We have more than 30 years of experience in the finance industry, as well as a wide range of 40+ lenders and 500+ products.

This makes us the perfect choice for all types of loans, including home/investment loans, commercial/development loans, secured business loans and car loans.

In addition, our Australian insurance broking division was established in 2023 to help our clients save money on their insurance premiums. Our team of experienced brokers are dedicated to providing you with the best possible coverage at the most affordable price. We take pride in offering only the highest quality customer service and strive to provide the most comprehensive level of protection for our clients.

At SC Brokers, we believe in providing our customers with a secure and reliable financial future. With our team of experienced professionals at your side, you can be sure that you are getting the best products and services available. Contact us today to learn more about how we can help you secure your financial future.

Thank you for considering SC Brokers! We look forward to hearing from you.

If in the event of any compliant:

We are committed to providing you with the best possible service, however we understand there may be times where you are not satisfied. If this occurs please inform us verbally or in writing with the exact details of your complaint, so we can work towards a prompt and fair resolution.

If we are unable to reach a satisfactory resolution, you can make a complaint in writing to the Australian Credit Licence holder, C & C FINANCE PTY. LTD.. With regards to complaints resolution, we are mindful of the need to ensure that consumers are treated fairly and with respect during the complaints handling process. Any dissatisfaction with a credit representative operating under the licence will be handled in an efficient, timely and effective manner in accordance with ASIC regulations of Internal Dispute Resolution (IDR).
C & C FINANCE PTY. LTD. details are:

Attention: Compliance and Complaints Handling Officer
Phone: 07 31478730
Email: info@scbrokers.com.au
Website: https://www.scbrokers.com.au
Mail: Office 11, 2404 Logan Road, Eight Mile Plains QLD 4113

We hope that you will be satisfied with how we deal with your complaint. However, if your concerns remain unresolved, or you have not heard from us within 30 days, then you can have your complaint heard by an independent party. The complaint can be lodged with the Australian Financial Complaints Authority (AFCA):

Phone: 1800 931 678 (free call)
Email: info@afca.org.au
Website: www.afca.org.au
Mail: Australian Financial Complaints Authority, GPO Box 3, Melbourne VIC 3001

Time limits may apply to complain to AFCA and so you should act promptly or otherwise consult the AFCA website to find out if or when the time limit relevant to your circumstances expires.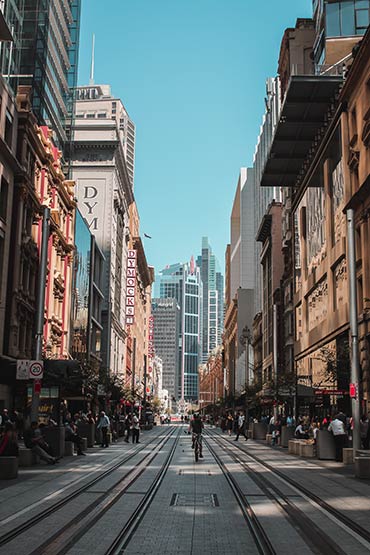 Our Services
SC Brokers provide finance solutions for all type of loans in Australia, whether you are buying your first home or refinancing or building a property, we Guarantee to provide you with one-on-one exclusive service for your.
First Home Buyer Home Loan

Construction Loan

Lo Doc Self Employed Loans

Refinancing

Bridging Loans

Parental Guarantee Loans

SMSF Loans

Reversal Mortgage

SME Loans

Personal Loans

Car Loans
SC TEAM
Our team has more than 30 years of experience in the financial credit market. We are here to find a solution for all of your finance needs and making sure you are well looked after by our loan consultants. The SC Brokers are only one phone call away.